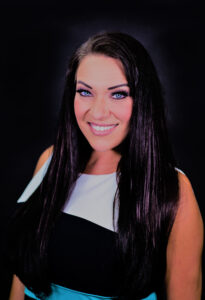 VITALITY WELLNESS CLINICS
Nicole Crosby, APRN, AGNP-C & Michael Sprintz, DFASAM
---
When certified nurse practitioner Nicole Crosby and Dr. Michael Sprintz discovered they share a philosophy of care that gives patients more options and flexibility than commonly available at medical health and wellness clinics, they decided to partner together to create Vitality Wellness Clinics, which opened in early November of 2019.
"Working for medical health and wellness centers, I saw gaps in how services were delivered to patients," says Vitality Wellness Clinics' Director of Clinical Services Nicole Crosby. Dr. Michael Sprintz is the clinic's supervising physician. Ms. Crosby was an ER nurse for 10 years before becoming a nurse practitioner and working in internal medicine. Later, she worked at well-known health and hormone replacement centers.
"Vitality Wellness Clinics improves how medical services are provided with a new service model that offers more options, convenience, and flexibility to the patient."
TREATING THE WHOLE PATIENT
From primary care and wellness services to weight loss, hormone balance, home sleep studies evaluated by a board-certified sleep physician, and pain management overseen by board-certified pain management physicians Dr. Michael Sprintz and Dr. Kenneth Wu, Vitality Wellness Clinics treats the whole patient, not just the parts.
"Chronic diseases such as high blood pressure, weight gain, pain, sleep apnea, loss of energy and stamina, and hormone imbalance are often intricately tied together. Treating one or two conditions separately doesn't adequately address the interconnected issues," Ms. Crosby explains. "At Vitality Wellness Centers, we aim to treat the whole person and offer our patients a real path to better health, wellness, and vitality."
Hormone balancing services for men and women begin with a thorough blood work evaluation. Treatments include bioidentical hormone replacement therapy as well pharmaceutical medications for hormone replacement. Flexible treatment options include oral medications, subcutaneous pellets, compounded transdermal creams, and injectables. Injections can be performed at home by the patient with instruction, or in the office.
"Our patients are surprised at how great they feel once they begin hormone replacement therapy," Ms. Crosby says. "Hormonal loss and imbalance usually occur gradually as we age. We start thinking that lethargy, loss of libido, loss of muscle mass, brain fog, and other symptoms are just things we have to endure. However, balancing your hormones can bring back the vim and vigor you once had."
For overall wellness, IV drips and injectable vitamin therapy are available, as well as micronutrient testing to determine how well your body is absorbing nutrients, body composition evaluation, autonomic nervous system testing, EEGs, and oxygen therapy, to name a few. Pain management services include trigger point injections. Weight loss programs include nutritional counseling, and since no two people are alike, a variety of medical options individualized to the patient are available.
"Our goal is to provide truly personalized care for each patient in a relaxed and friendly environment, not to get as many people through the door in as short a time as possible," Ms. Crosby explains. "We're not about medicine by the numbers, but medicine carefully tailored to each patient that is focused on improving overall health, wellness, and happiness."
Your initial visit to the office will take around 45 minutes or more. Established patients stopping in for a B12 injection, for example, are usually in and out in about 10 minutes. "The amount of time we spend with each patient is based on their needs and the services we're providing. No one is rushed through an appointment," says Ms. Crosby. She adds, "Walk-ins are welcome, with services provided on a first come, first serve basis between patients who have made appointments. We can do this effectively and efficiently since we give each scheduled patient a two-hour time window for their appointment."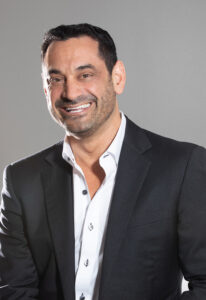 CONCIERGE SERVICE WITH HOUSE CALLS
Vitality Wellness Clinics' innovative Concierge Service offers ultimate flexibility and convenience. Whether you need a wellness treatment, hormone injections, or just don't have time to come into the office when you're sick, as a Concierge Service member you can enjoy medical services delivered to you in the comfort of your own home, as well as telemedicine visits.
"One of the reasons people miss medical appointments or don't go to the doctor until they are really sick is because they can't find time in their busy schedule. We're proud to offer this valuable membership program as the ultimate in personalized healthcare," says Ms. Crosby. She adds, "Concierge Service members also set their own hours. They aren't required to stay within our weekday office schedule. We serve them at their convenience."
CORPORATE PLANS
Imagine offering your employees the perk of being seen by a medical provider while at work. Vitality Wellness Clinics' Corporate Plans enable you to do all of this while saving valuable time. All you need is a minimum of three employees to sign up for the plan to qualify. And fees are based on a sliding scale depending on the number of employees who sign up.
WHAT ARE YOUR HEALTH AND VITALITY WORTH?
This is the question the friendly, well-trained team at Vitality Wellness Clinics asks you to consider, and how extra flexibility and convenience in the delivery of medical services can improve your health, happiness, and vitality. Call to schedule an appointment today. General office hours are from 8 AM to 5 PM on Monday, Wednesday, and Friday, and 9 AM to 6 PM on Tuesday, and 7 AM to 5 PM on Thursday. Most major medical insurance plans are accepted. Flexible self-pay options are available. Call for more information.
Contact
---
111 Vision Park Boulevard,
Suite 100
Shenandoah, Texas 77384
(832) 562-3390