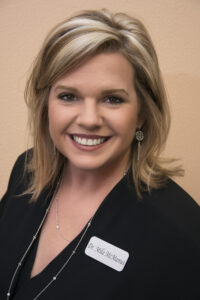 THE WOODLANDS INSTITUTE FOR HEALTH & WELLNESS
Mila McManus, MD
---
Dr. Mila McManus is not your average doctor. She doesn't automatically address patients' problems with prescription drugs, which often add more undesirable symptoms than they resolve. Practicing functional medicine since 2004, Dr. McManus has given her patients true health care solutions that go directly to the root causes of the problems.
After facing her own chronic health issues that conventional medicine couldn't solve, and seeing the same disturbing trend with her patients, Dr. McManus discovered the solutions for her ailments in functional medicine. Since then, she has been offering relief to men, women, and children with nearly any health concern. Dr. McManus is board certified in family medicine, has certifications with the American Academy of Anti-Aging Medicine, and is a certified GAPS (Gut and Psychology Syndrome) practitioner. She combines knowledge and expertise from both conventional and functional medicine to deliver the best care for her patients.
TESTING IT OUT
Unlike traditional doctors, Dr. McManus won't rely solely on typical blood tests which are often unrevealing. Other specialty tests she uses include genomic testing, saliva testing for hormones, food sensitivity testing, heavy metal testing, vitamin analyses, metabolic rate testing, and blood tests that can find cancer cells in the body. Using these resources, Dr. McManus finds answers.
NEWEST TECHNOLOGIES
At The Woodlands Institute for Health and Wellness, Dr. McManus utilizes the most advanced technology at her disposal. Under the same umbrella of energy medicine as ultrasounds and laser therapy treatments, the FDA approved biofeedback device ONDAMED* sends out electromagnetic pulses to jumpstart the body's ability to heal itself. Now, patients can find relief from conditions such as poor circulation, neuropathy, osteoporosis, inflammation, and pain through their bodies' own healing processes.
FIXING THE UNFIXABLE
Some patients come to Dr. McManus desperate to try anything for relief from their symptoms.
She says, "I enjoy having new patients who are doubtful about functional medicine and changing their skeptical attitudes to happy and healthy believers."
Her success with helping patients can't be denied. Dr. McManus has also been featured on episodes of Great Day Houston and The Business Makers Radio Show. She also published her book Highway to Health: A Nutritional Roadmap in 2008.
One of her favorite patient success stories is of a ten-month old baby who was inexplicably failing to thrive. After being on a GAPS diet with Dr. McManus, he started to thrive within a few weeks. For Dr. McManus, seeing the positive transformations for her patients is the highlight of her work.
"I love getting people well!" she says. "It's so rewarding to fix the supposed unfixable."
For real health care solutions—not just symptom band-aids—the choice is clear. Go see Dr. McManus at The Woodlands Institute for Health and Wellness, where experience matters.
*According to the FDA, this device does not diagnose, treat, or cure any condition.
Contact
---
26110 Oak Ridge Drive
The Woodlands, Texas 77380
(281) 298-6742