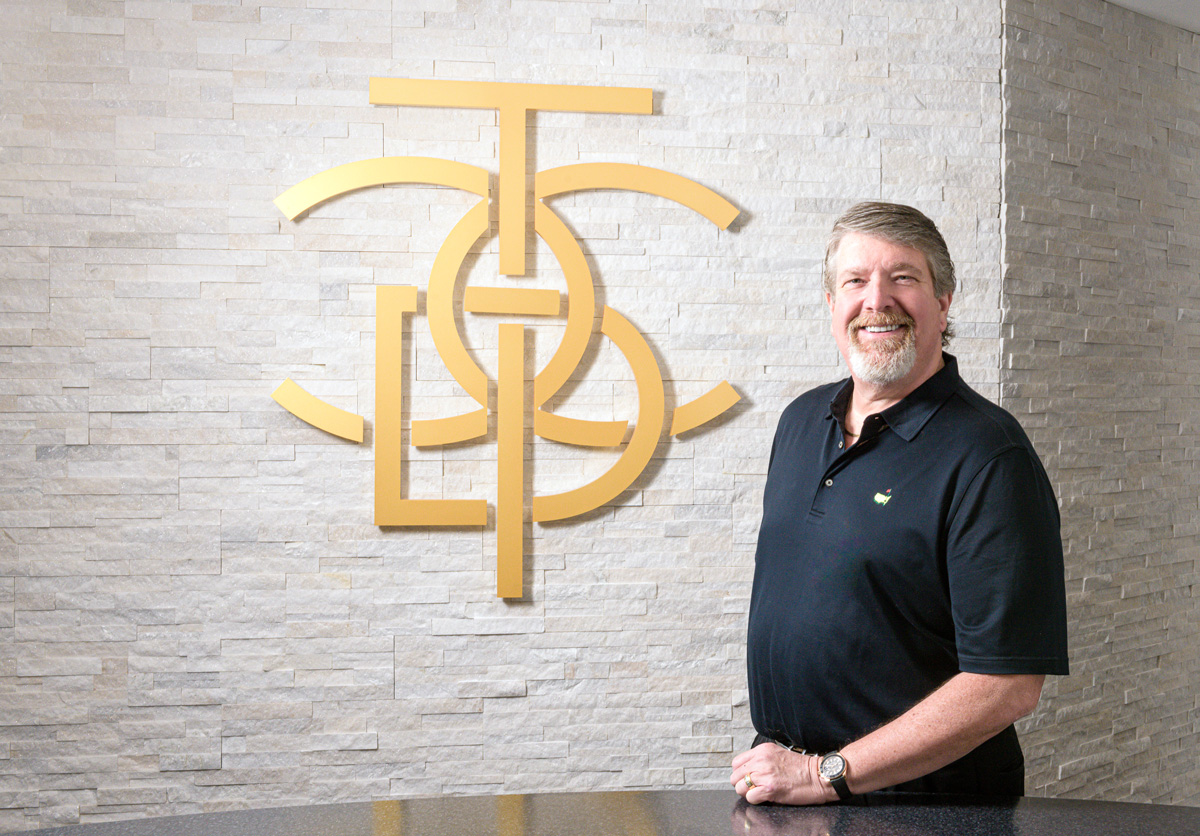 Guy M. Lewis, DDS, FADFE
People travel from around the world for treatment at the Texas Center for Cosmetic Dentistry. Fortunately for those living in Greater Houston, it's a quick drive to Dr. Guy Lewis's welcoming, spa-inspired office in The Woodlands.
"We provide everything from preventive and general dentistry to periodontics, endodontics, implant dentistry, Invisalign, and world-class cosmetic dentistry under one roof," says Dr. Lewis. The team includes hygienists, general dentists, and dental specialists, in addition to Dr. Lewis, a renowned accredited cosmetic dentist. Patients rest assured knowing they will receive high-quality, personalized dental care in a comfortable, welcoming environment.
Pioneer, Visionary
Dr. Lewis's warm-hearted nature shines through when you meet him, but there's more to Dr. Lewis than meets the eye. A pioneer in cosmetic dentistry and one of the first dentists to develop the dental spa experience, he is recognized worldwide for his contributions to modern dentistry.
Cosmetic dentistry was just emerging when Dr. Lewis graduated from Baylor College of Dentistry. The dental spa concept was unheard of. From day one, Dr. Lewis was passionate about providing comfortable dentistry, conveying the life-changing benefits of a beautiful smile, and promoting training and scientific advances in cosmetic dentistry.
Having touched the lives of countless people with his custom-designed smiles, Dr. Lewis's patients include celebrities and high-profile athletes, as well as regular folks seeking to improve their smile. He is the official cosmetic dentist for the Houston Astros and has served in the same capacity for the Houston Rockets, Houston Dynamo, and the Miss Texas Pageant.
"Experience, achieving amazing results, and striving for excellence are important in cosmetic dentistry," says Dr. Lewis, who listens carefully to his patients to understand their goals and desires. "Even dentists with little to no cosmetic experience can call themselves cosmetic dentists. I regularly see new patients who have been told nothing could be done or that certain treatments are not appropriate for them. Having completed thousands of cases, I see things differently and present options that meet their needs."
Dr. Lewis has received numerous awards and accolades—"Top Doc in Cosmetic Dentistry," "Super Dentist Hall of Fame," and many more. He has been included in the book "Best Dentists in America" and is one of the founding and accredited members of the acclaimed American Academy of Cosmetic Dentistry (AACD). Outside the office, he donates services to local charities and performs vocals in the Matrix Band, which raises money for Give Back a Smile, a program which provides dental services to abused women. A devoted husband, father, and grandfather, spending time with his family is what Dr. Lewis loves most.
Accepting New Patients
From its 5-star resort atmosphere and spa-inspired amenities, including hand and foot massage, to down-home hospitality and personalized service, Dr. Lewis and his team stand out. Even anxious new patients relax knowing nitrous oxide, conscious oral sedation, and IV sedation are available as appropriate. Visit LoveThatSmile.com for more information. Dental insurance plans are accepted.
Contact
4800 West Panther Creek Drive, Suite 200
The Woodlands, Texas 77381
(218) 612-5219
LoveThatSmile.com