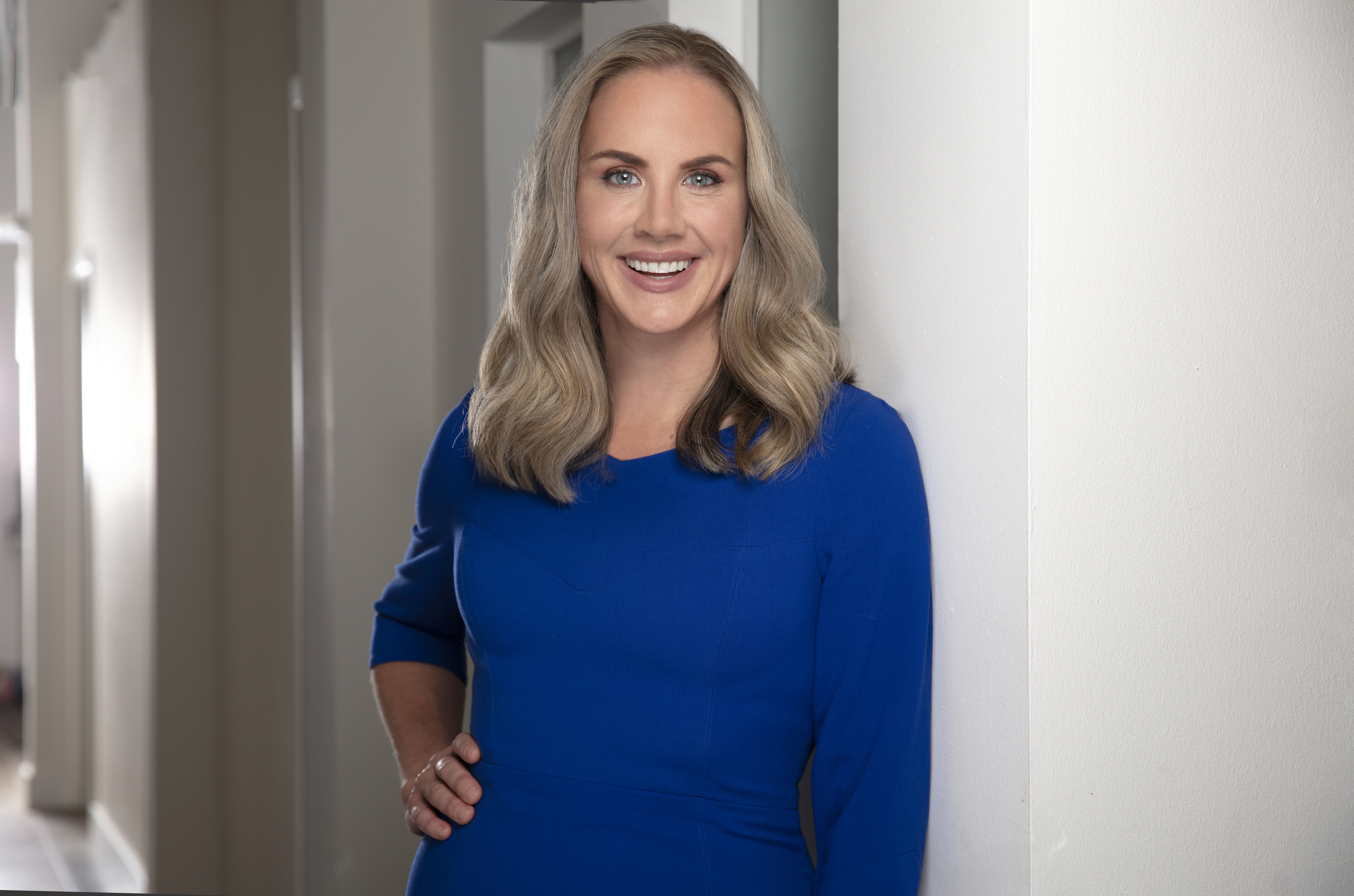 Sara H. Greer, MD, FAAD
---
Greer Dermatology
Taking excellent care of your skin is vital to your health and appearance. Choosing an award-winning, board certified dermatologist such as Dr. Greer is one of the best decisions you can make.
Dr. Greer's beautiful new office reflects her goal to enter private practice. She has served patients in the area for many years and in 2018 she chose to create her own independent facility to focus on the highest level of care. She embraces an attentive, personalized approach that always puts the patient first.
"My mission is to simply be the best, not only in the services we provide, but in how patient care is delivered," says Dr. Greer, whose patients appreciate her approachable demeanor and sincerity. "I absolutely love what I do and this practice, my knowledgeable staff, and our commitment to always being cutting- edge has been wonderful for patients."

.
Community-based Practice
Creating an office located in her hometown was just as important to Dr. Greer. Following her dermatology training at Georgetown University and her melanoma research at MD Anderson, she returned to Texas.
"The Southlake area is my home and I'm invested in the community," explains Dr. Greer, a graduate of Southlake Carroll High School. "Knowing I'm providing high-quality medical and cosmetic dermatology to our friends, neighbors, and other residents of the community is fulfilling. Patient relationships are key."
Dr. Greer is active in the community and serves as a mentor and strong advocate for the Carroll Medical Academy. "It's important to set an example and help guide today's youth," she explains. "We love having energetic and smart young minds in our office."
Full Range of Medical and Cosmetic Dermatologic Services
Dr. Greer treats the entire patient, addressing many medical skin conditions from acne, eczema, psoriasis, birthmarks, warts, moles, and rashes to skin cancers. She always strives to do what's right for the patient and is committed to treating all patients with compassion and understanding.
"We meet skincare need for patients of any age—whether it's a disease or an aesthetic treatment," she says.
For those seeking to refine and enhance their skin, Dr. Greer offers anti-aging treatments, including a variety of dermal fillers as well as Botox and Dysport. Her customized services also include laser treatments, chemical peels, and a unique blend of products to increase skin youth.
Call today to schedule an appointment. Cosmetic patients can start their experience at Greer Dermatology with a one-on-one consultation with Dr. Greer.
Expertise
---
Board Certified Dermatologist
Botox, Dysport and Filler Injectables
Skin Cancer Screening and Removal
Chemical Peels and Laser Treatments
Injectables, Peels, Laser Treatments
Winner of Living Magazine Readers' Choice Award, Best Dermatologist

Location
---
1200 North Carroll Avenue
(at North Carroll Ave and East Highland Street)
Southlake, Texas 76092
(817) 631-0310
GreerDermatology.com