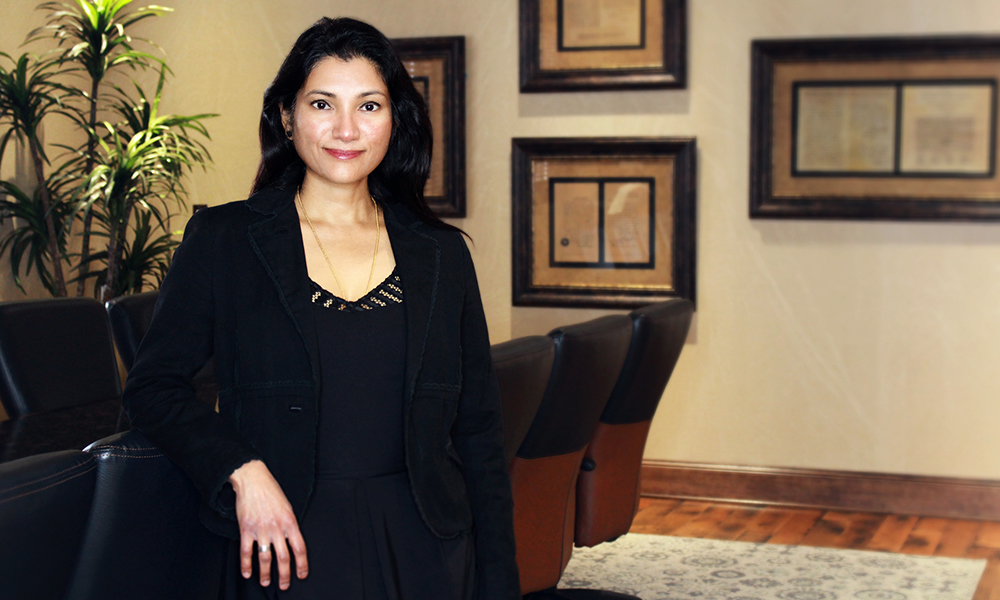 Nisha Vijay, MD
---
HUGULEY MEDICAL ASSOCIATES
Nisha Vijay's journey as a physician has been a unique one. Beginning her career caring for underserved populations in India offered her a unique perspective on just how important it is for a child to start life with adequate healthcare. "Children begin life as a clean slate," she said.
"By nourishing their health and development, we can offer them a good start toward becoming healthy, responsible adults. I value my experience meeting healthcare needs across the spectrum."
Children are Dr. Vijay's passion, so pediatrics was an easy choice for her. Now as a mother of three—including twins—she understands the pressures placed upon modern parents. "I've gone through healthcare concerns with my own children," she said. "It's allowed me to empathize with and support my patients with their healthcare needs and to partner with their parents to offer them the best wellness care possible, for a healthy, vigorous future."
"Early in my career, I was able to help first-time parents through a potentially life-threatening health condition with their baby boy," Dr. Vijay said. "Afterwards, they expressed how grateful they were to have me as a support system. That really confirmed that I'd made the right decision to become a physician and to specialize in pediatrics. Their words have stuck with me, reminding me why I feel so blessed to do what I do every day."
Dr. Vijay comes to Huguley Medical Associates with over seven years pediatric care experience, most recently in the Chicago area. She completed her pediatric residency at the University of Illinois at Chicago and earned her medical degree from Madras Medical College. Now, she provides infants through teenagers with preventative and well-child care, diagnosis and treatment of acute illnesses, and management of chronic conditions.
"In my practice, I try to meet patients where they are and sit down, speak with them, and lay out all options we can try moving forward,"
Dr. Vijay said. "As a mother of twins, I bring a unique perspective in caring for multiples. I also have special interests in breastfeeding, asthma, and eczema care."
When not on the job, Dr. Vijay enjoys volunteering her time with Meals on Wheels and spending time with her young family. "As a pediatrician, my goal is to impact the youth of today in hopes of creating a safer and healthier environment for their future," she said.
Location
---
11797 South Freeway Suite 246
Medical Office Building 3 on the Texas
Health Huguley campus
(817) 551-5539