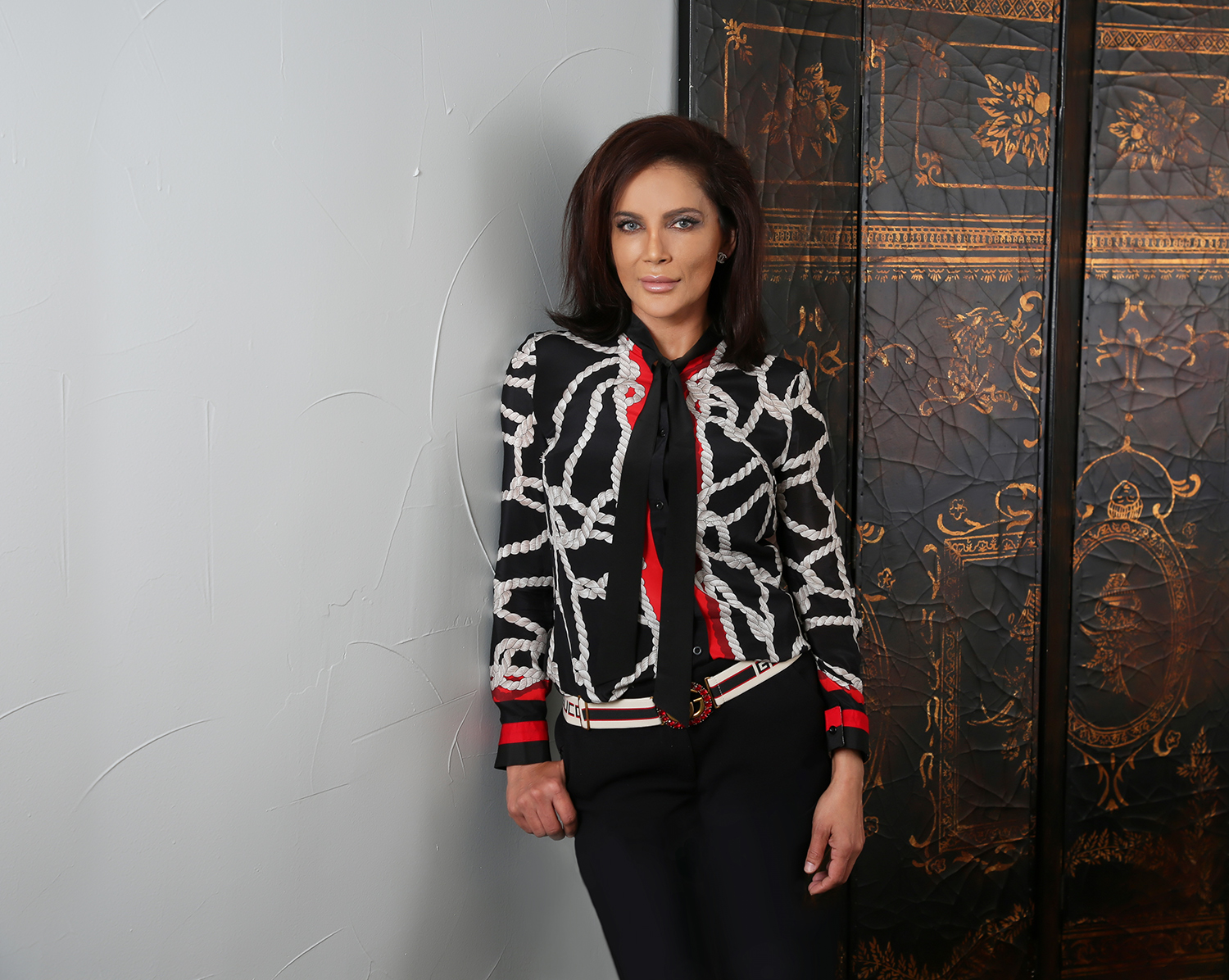 Naila Malik, MD
---
Where do physicians go when they want non-surgical cosmetic treatments of the skin and hair, bioidentical hormone replacement, and weight-loss services? If they live or work in DFW, there's a good chance they go to Dr. Naila Malik. Many of her patients are local OB-GYNs, dermatologists, psychologists, family medical doctors, orthopedics, and others. And they enthusiastically recommend her to their patients.
Dr. Malik's clinic was among the first in the state of Texas to pioneer such novel treatments as ACell hair regeneration, platelet-rich plasma (PRP) skin therapy for melasma, scars, stretch marks, and rejuvenation, PDO threads for non-surgical lifting of the face and body, and Lipodissolve spot fat reduction.
"We specialize in advanced Botox and dermal filler treatments such as Botox facial slimming and jaw reduction, non-surgical gummy smile correction, dermal fillers for non-surgical 'rhinoplasty', and non-surgical chin enhancement," Dr. Malik said. "This is an exciting time to be offering these procedures and I'm committed to staying on the cusp of advancements, as they become available."

.
After more than two decades as a physician, Dr. Malik is more passionate than ever about her highly specialized practice. Eschewing a one-size-fits-all treatment mentality, she understands that each patient is uniquely different, with a unique lifestyle and unique challenges. She conducts extensive, hands-on evaluation of each patient's skin type and bone structure and talks to them about their lifestyle and beauty goals before formulating a plan to help them look the absolute best they can.
"I may see a patient who requests one treatment but realize a different treatment would work better for them," Dr. Malik said. "Beauty comes in all shapes and bone structures. Each of us is beautiful the way we are. It's my goal not to make you look like someone else but to make you the best 'YOU' you can be. Dr. Malik is having phenomenal results with regenerative platelet-rich plasma therapy which utilizes your own healthy platelets for anti-aging results. My real success comes in combing therapies, such as PRP for all skin treatments and Harvest PRP large kit with A-Cell biomatrix for all thinning hair treatments."
Dr. Malik is regularly featured on television, print media, and the internet. She's been a health and beauty consultant and expert for D: The Broadcast TV, CW33, Good Morning Texas, and NBC News. She and her medical skincare line have been featured in national magazines and she's received the following recognition as FGI Rising Star 2015 and Fashion Stars for A Cause 2015.
Call (888) 210-9693 or visit NailaMalikMDSkin.com to schedule your initial consultation.

Expertise
---
Cosmetic Treatments for Face & Neck

Hair Loss Treatment

Body Sculpting

Bioidentical Hormone Replacement

Platelet-Rich Plasma Therapy

Sunless Tan
Location
---
175 Miron Drive
Southlake Texas 76092
4849 Greenville Avenue
Suite 245
Dallas Texas 75206
(888) 210-9693