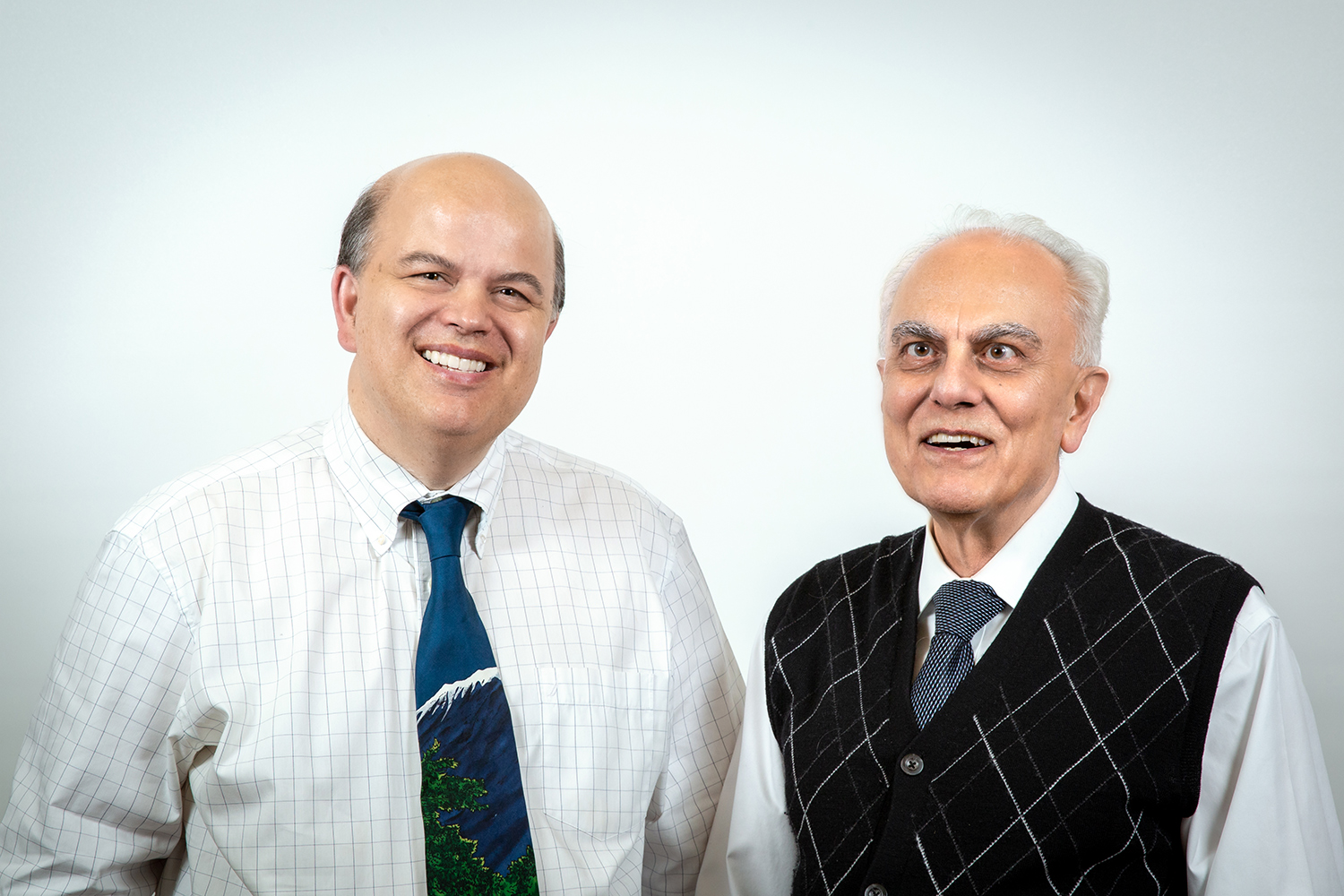 Joseph Zadeh, DO, and Constantine A. Kotsanis, MD
---
 Kotsanis Institute of Functional Medicine
ALWAYS UP FOR NEW CHALLENGES
Dr. Zadeh and Dr. Kotsanis joined forces in the fall of 2018 combining years of experience. Both doctors enjoy the challenge of complex patients, which is why Kotsanis Institute sees patients from all over the world, restoring function by identifying root causes and customizing treatments. While both doctors enjoy taking care of patients with issues big and small, their greatest pleasure comes from seeing very sick patients get better.
JOSEPH ZADEH, DO
Dr. Zadeh is a board-certified internist who has been practicing for twenty-three years. He had four years of postgraduate training, and he has worked in a variety of settings. In addition to the conventional office and hospital settings, Dr. Zadeh has spent thousands of hours working solo in emergency rooms, has worked for decades in occupational medicine, and performs osteopathic manipulation. Having Dr. Zadeh in the mix allows Dr. Kotsanis more time to do research, publish and educate patients and doctors who are interested in functional medicine.
CONSTANTINE A. KOTSANIS, MD
Dr. Kotsanis is a board-certified otolaryngologist. When he was a three-year-old in Greece, he got hooked on the mystique of medicine after smelling ether at his uncle's surgery clinic. At 15 he settled in Chicago with his family eager to experience the American dream. He returned to Greece for medical school at the University of Athens, then continued his specialty training in otolaryngology, head and neck surgery at Loyola University of Chicago, which is when he met and married his wife and practice CEO Beverly. A Loyola University Chicago graduate with an extensive business background, she worked in government, insurance and education before tackling the business of medicine.
After finishing residency in Chicago, the Kotsanis moved to Texas in 1983 and opened the practice. After several years, he began to experience health problems. When conventional solutions failed him, he looked for answers elsewhere. His answer came in the form of animal stem cells in Mexico. This is when he widened his horizons to other disciplines.
USING ANCIENT WISDOM AND MODERN SCIENCE TO RESTORE HEALTH AND BALANCE
They explored the world of nutritional treatments for digestive disorders. Today their full-time dietician/nutritionist Jennifer Zucconi, RD, LD is involved in almost every case. If digestion breaks down, nutrients can't get where they're needed and a cascade of deterioration begins. Kotsanis also studied acupuncture, homeopathy, botanicals, and biophysics. Inserting clinical trials and research into the practice in 1992 began a long Kotsanis tradition of translational medicine, converting research findings into practical solutions. In 2011 they moved to their current facility to accommodate the educational part of their mission. Kotsanis Institute's free monthly lectures, "Digging Deeper" bring in experts sharing their knowledge during a one-hour gluten-free lunch. People sign up online to be informed of upcoming events which are listed on the web site. All events are video recorded and placed on the Kotsanis YouTube channel for later viewing. But being there in person gets you special offers and discounts.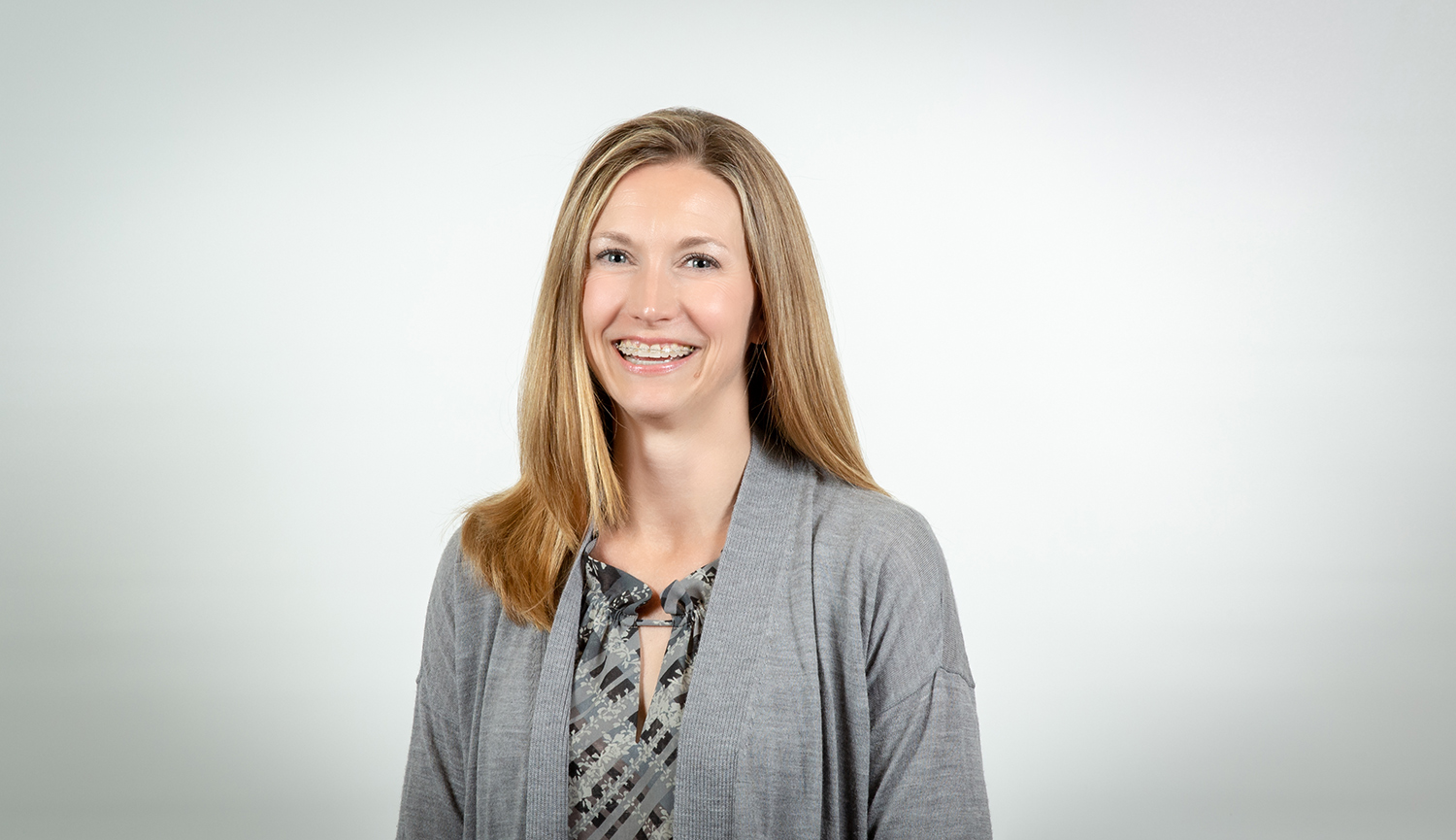 JENNIFER ZUCCONI, RD, LD 
Jennifer works from the inside out to help restore gut integrity, strengthen immune function and reduce overall inflammation. Years of her own personal health struggles led her to a new way of healing when conventional medicine and mainstream nutrition wasn't working. Armed with her passion for food and sound science, an emerging holistic mind, and a desperate desire to recover herself, she traded in prescriptions for produce as her focus shifted to the power of food and its ability to heal.
Jennifer seeks to provide this same individualized nutrition care for every patient at Kotsanis Institute. In addition, she utilizes the Mediator Release Test to identify patients' specific food and chemical sensitivities. As a Certified LEAP Therapist, she works with patients' MRT results to create a truly individualized anti-inflammatory diet. The interventions that follow can bring life-changing relief for those suffering from migraines, IBS, cancer, Lyme and other inflammatory or auto-immune conditions. 
A WELCOMING FAMILY FEEL
Kotsanis Institute would not be who they are today without the people that bring it to life. The staff gives the institute a relaxed family feel which extends to the comfort of patients, many of whom have been in the practice countless years. Clinical coordinator Jana Miller has been with the Kotsanis family over 30 years, her daughter Lindsay, an RN who is also a trauma nurse, has worked in the practice 10 years. Breanna is an EMT who is engaged to Jana's son and Pam Rust in reception has been in the family over 25 years. Both her daughters have worked in the practice summers while growing up. This past October when Dr. Kotsanis and Beverly's daughter Katerina got married, Jana, Lindsay, Pam and Pam's daughter Lana were all there. Katerina had been a flower girl in some of their weddings too. Kotsanis favorite pastimes include creating new recipes, traveling, reading, and catching up with family and friends.
Expertise
---
Functional Cancer Treatments (IPT and IV's like vitamin C)

LDL Apheresis for Hyperlipidemia

Therapeutic Apheresis for Inflammation

Treatments for Lyme & Lyme-Like Conditions

Trigger Point Injections for Pain

Chelation

IV Nutritional Therapies

Nutrition-Based Autism-Spectrum and ADD/ADHD Therapies

Microcurrent and Pulsed Electromagnetic Field Therapy for Pain

Hormone Balancing

Nutritional Consultations

Allergy Treatment
Location
---

2260 Pool Road
Grapevine, Texas 76051
(817) 481-6342