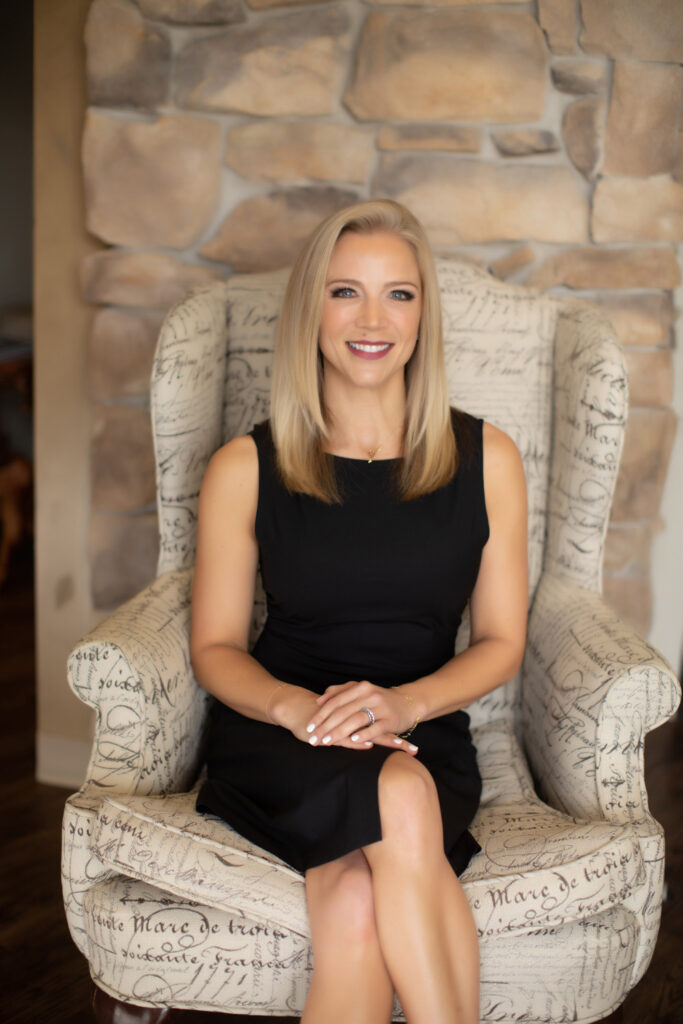 STERLING RIDGE COSMETIC & FAMILY DENTISTRY
Erica K. Cummings, DDS, MAGD
---
Erica Cummings' career has been inspired by an incredibly successful mentor, her uncle King Hardy, DDS. A general dentist himself, his advice and encouragement have helped her grow her own thriving practice, Sterling Ridge Cosmetic & Family Dentistry.
"My first real experience came working alongside my uncle as a college student," she said.
"I remember one of my first days in his office. An older man came in who'd dropped his dentures in the city sewage system and was in need of new ones. My uncle made him a new set free of charge. After him, we saw a teenage girl who was congenitally missing two front teeth. My uncle made her a temporary partial (and later implants), which I knew was important for self-esteem and peer acceptance. I watched him make an impact on both of these lives and it was all in a day's work. After that, I knew it's what I wanted to do."
EXTENSIVE TRAINING
A lifelong learner, Dr. Cummings found her niche in a progressive career that requires constant training to provide the highest quality of care. Since graduating from dental school in 2006, Dr. Cummings has completed a whopping 1,300 hours of continuing education and was awarded Mastership in the Academy of General Dentistry during the summer of 2019. "One of the things I love about dentistry is that there's always more to learn and share with my patients through conversation and treatment," she said. "My goal is to never stop working at improving what I do and how I do it."
ANXIETY-FREE DENTISTRY
Dr. Cummings and her team offer an atmosphere that's highly professional, efficient, friendly and relaxing. "We want to create a unique experience for our patients that gives them a new perspective on going to the dentist," she said. "If one of my patients talks to someone who suffers from dental phobia, I'd like to think they'd tell them, 'You need to go to my dentist.' Patients expect me to be educated and well-trained, but I also want them to feel at ease, having confidence and trust that I'm treating them just as I would a member of my own family."
"Dentistry can make such an impact on a life," she said. "I meet people every day who won't smile for a photo or won't eat in public because of the condition of their teeth or jaws. I meet people who are in pain. Sometimes simply taking the time to really listen to my patients is the best way I can truly know how to help them."
AIRWAY AND DEVELOPMENT
The American Dental Association published a statement in 2017 regarding the dentist's role in screening patients for obstructive sleep apnea, and in collaboration with physicians, fabrication of an oral sleep appliance. Patients are often unaware of the many risk factors for sleep disordered breathing, such as difficulty managing weight, poorly controlled acid reflux, diabetes and high blood pressure, large neck circumference, a scalloped tongue, snoring, daytime sleepiness, anxiety, and depression.
As a member and Qualified Dentist of American Academy of Dental Sleep Medicine (AADSM), Dr. Cummings has obtained extensive training and will complete her board certification in the American Board of Dental Sleep Medicine (ABDSM) in 2019. She offers an array of custom dental appliances for CPAP-intolerant patients who have problems with sleep apnea, snoring, teeth grinding, clenching, and other types sleep disordered breathing. A better night's sleep could improve focus, mental clarity, energy levels, and reduce all those elbows to the side from your bed partner during the night. For some, this may even mean getting you and your spouse back in the same bed!
Dr. Cummings' latest passion is directed toward her youngest patients. "I see a lot of children with developmental issues that can be caused by habits such as thumb sucking, taking a pacifier or bottle too long, mouth breathing, tongue thrust, or tongue-tie," she said. "these habits can lead to crowded teeth and incorrect jaw development as well as problems with speech, diet, sleep, and behavior." Her practice works with local otolaryngologists (ENTs), oral myologists, sleep physicians, and orthodontists to determine the best and most effective approach for each child.
COSMETIC OFFERINGS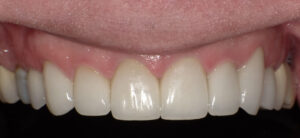 "Once we have successfully addressed restorative issues for a patient, there is much we can do to o er them the dazzling smile they've always wanted," Dr. Cummings said. "We can offer everything from a single crown with teeth whitening or a smile makeover with veneers. It's astounding to witness the difference a beautiful, healthy, fully-functioning smile can make in a person's life—in their career, in their relationships, in their self-esteem. We use neuromuscular dentistry to achieve harmony of esthetics and a healthy joint and muscles. The most common thing I hear from my smile transformation patients is, 'Why didn't I do this years ago?'"
MEET DR. CUMMINGS
A native Texan, Dr. Cummings spends her spare time keeping up with her two-year-old son and six stepchildren. She enjoys fitness, relaxing at the beach, fishing with her husband, traveling, and spending time with friends and family. She makes her community a better place by supporting Meals on Wheels, often running in their 5K fundraisers. She participates in Dentistry from the Heart, offering free dentistry to underserved populations, sponsors local sports and dance teams, and recently took a mission trip to Guatemala. "I'm supported by a team of well-trained, hard-working women who are committed to providing excellent care to our patients," Dr. Cummings said. "We also have a loyal patient base who recommend us to their family, friends, and coworkers. It's always great to win awards in your eld, but to us, the greatest award we can receive is the appreciation and recommendation of our loyal patients and friends."
Sterling Ridge Cosmetic & Family Dentistry is now accepting new patients. Visit SterlingRidgeDentistry.com to find out more.
Contact
---
9955 Woodlands Parkway,
Suite B
The Woodlands, Texas 77382
(281) 298-2503