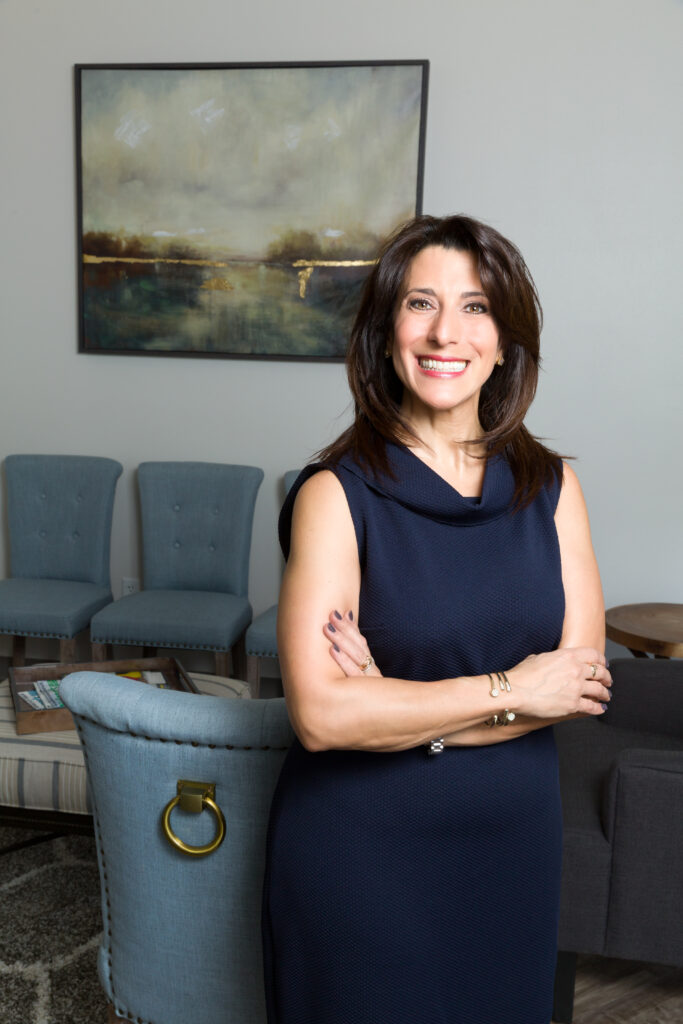 Dr. Gina Biedermann DDS
---
Dr. Gina Biedermann finds her chosen career extremely rewarding. "If one of your life's goals is to help people, dentistry is a great way to go," she said.
"People come to me feeling terrible about the appearance of their smile. I can make their teeth look great, function correctly, and can eliminate bacteria that can be detrimental to their health. They leave me standing taller and able to face the world with more confidence. It's a great feeling."
One way she's doing this is through the revolutionary Solea Dental Laser, which she says is changing the face of dentistry. This FDA-approved technology allows for safer care and more predictable results on both soft and hard tissue, allowing Dr. Biedermann to perform a wide variety of procedures without anesthesia or sutures. Treatments is quicker, more comfortable, and more effective for treatment that is significantly quieter than with traditional drills and conventional lasers.
The Solea Dental Laser is gentler with no bleeding during or after treatment, more accurate than drills and other dental tools, allowing Dr. Biedermann to preserve a greater amount of healthy, natural tissue, and safer and healthier than traditional methods, due to a reduced risk of infection and other complications. Without anesthesia or needles, patients leave the office with no numbness and the laser allows Dr. Biedermann to perform more treatments in a single session, so they avoid the hassle of follow-up visits.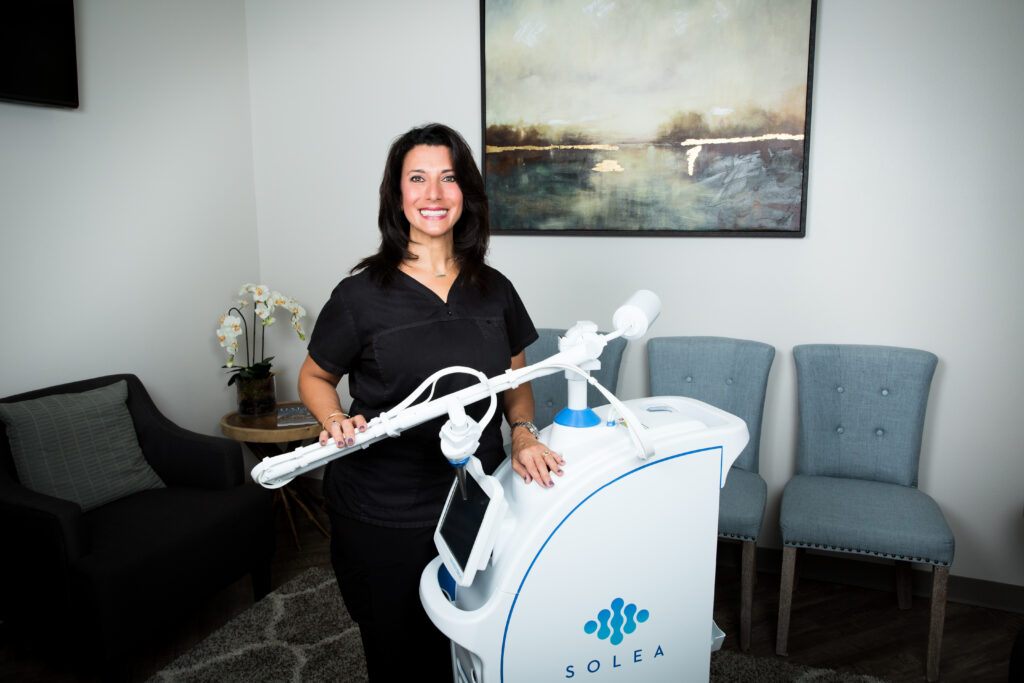 Dr. Biedermann can use the Solea laser for hard tissue such as enamel, soft tissue such as the gums, and bone tissue for a range of pain-free crowns, filling, implants, inlays, onlays, and veneers, as well as gum contouring and periodontal treatment.
Gina Biedermann earned her B.S. in Biology from Marquette University in Milwaukee. After studying at Loyola University College of Dentistry, she graduated with her doctorate in dental surgery from the University of Detroit-Mercy Dental School in Michigan.
Dr. Biedermann is active in our community and local non-profits, including providing free concussion-preventing mouthguards to local athletes. She's a member of the ADA and the TDA, as well as SPEAR a national dental study group where she works alongside other dental professional reviewing dental treatments with cases from across the nation. She and her husband, Mike, have three beautiful children; Amanda, Sarah, and Jack. In her off hours, she enjoys martial arts, cheering her children's Lacrosse team, baking, and cooking.
Services
Preventative, Restorative, and Cosmetic Dentistry
Periodontics, Endodontics, and Invisalign
Oral and Maxillofacial Surgery
Pediatric Dentistry
Dental Emergencies
Sleep Apnea
CONTACT
---
940 Keller Parkway Suite 170
Keller, Texas 76248
(817) 354-4488