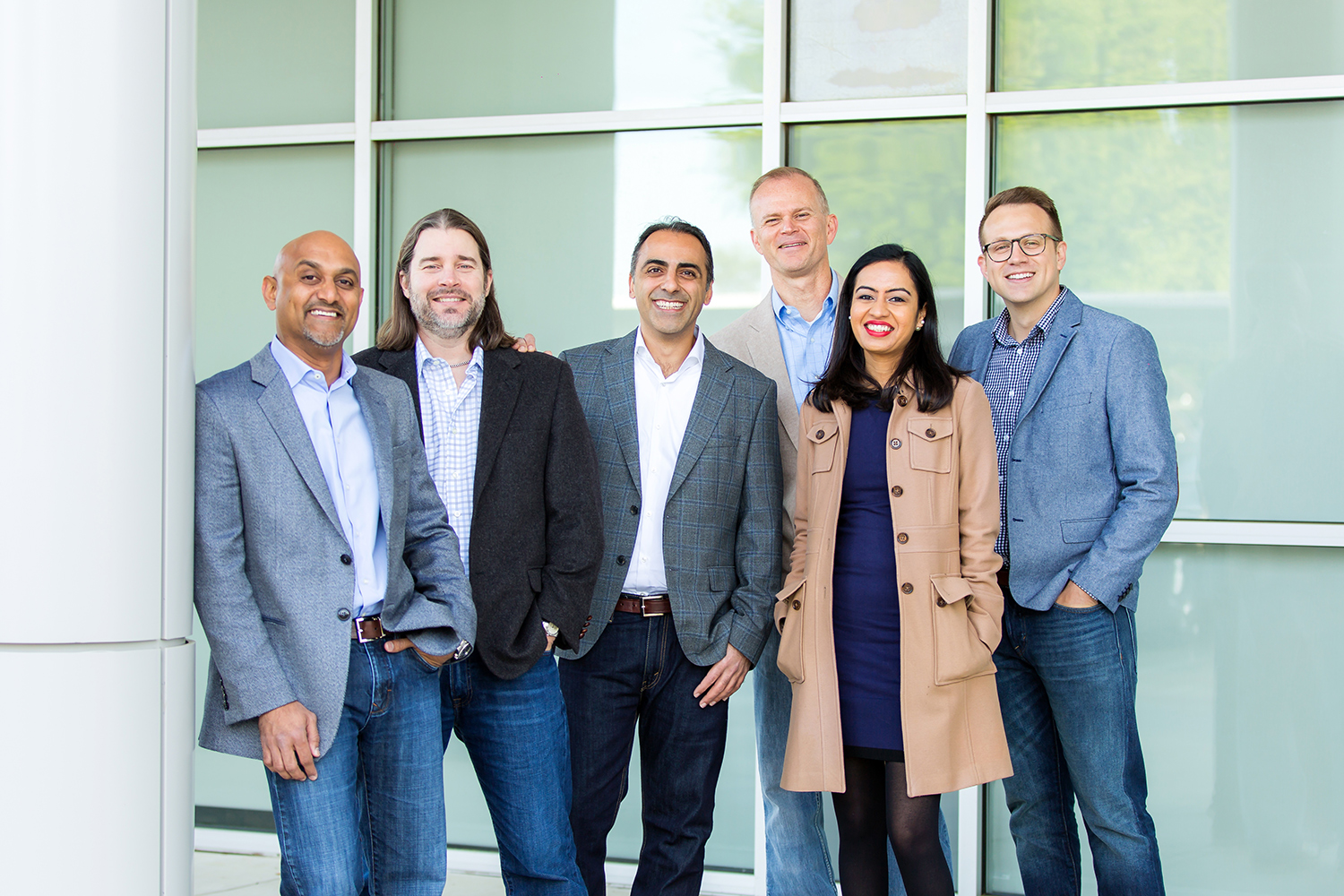 Dharmesh Bhakta, DPM, FACFAS, Keyvan Ganz, DPM, FACFAS, Shae Paschal, DPM, FACFAS, Jinal Mehta, DPM, and Jacob Jasper, DPM, FACFAS,
---
Accent Podiatry Associates
Most of us don't think much about our feet, but we should. In a lifetime, the average person walks the equivalent of four times around the Earth. That's a lot of wear and tear on the 26 bones, 33 joints, and more than 100 tendons, ligaments and muscles making up our amazing feet. Drs. Dharmesh Bhakta, Keyvan Ganz, Shae Paschal, Jinal Mehta, and Jacob Jasper spend their days looking for and treating the root cause of foot or ankle problems.
One-Stop Shop
Accent Podiatry is a full-service office that can handle anything from simple fungal nails to complex foot surgery. They understand that chronic foot and ankle pain can greatly affect your quality of life. That's why they place an emphasis on patient education, presenting all options to their patients then partnering with them to pursue the least invasive treatment first, only progressing to surgery, when all conservative options have been explored.
Friendly Office Environment
Accent Podiatry is a fun place to visit, with doctors and staff who are always laughing and joking around. It's easy to have that attitude, when you love what you do. Accent Podiatry is more than just a healthcare practice. It's a group of individuals who collectively make up a close family that's involved in the care and wellbeing of their patients and friends.
Foot and Ankle Care
The doctors and staff of Accent Podiatry realize your life is as hectic as theirs. That's why they're committed to making their practice and care as convenient and accessible as possible. On their website at AccentPodiatry.com they provide educational videos on topics such as Total Ankle Reconstruction, Triple Nerve Decompression for chronic foot pain, and possible causes of chronic burning feet. They accept most insurance plans and welcome new patients.
If you're experiencing problems with your feet or ankles, it's not just a biproduct of aging or a nuance to learn to live with. Let the professionals at Accent Podiatry help you find the root cause of your foot/ankle problems and regain your active, pain-free live again.
Expertise
---
Foot and Ankle Pain/Trauma

Plantar Fasciitis

Diabetic Wound Care

Neuromas

Hammertoes and Flat Feet

Achilles Tendonitis
---
Location
---
Arlington Office
3050 S Center Street
Suite 140
Arlington, Texas 76017
(817) 557-1006
Mansfield Office
221 Regency Parkway
Suite 117
Mansfield, TX 76063
(817) 477-3611
By Meredith Knight