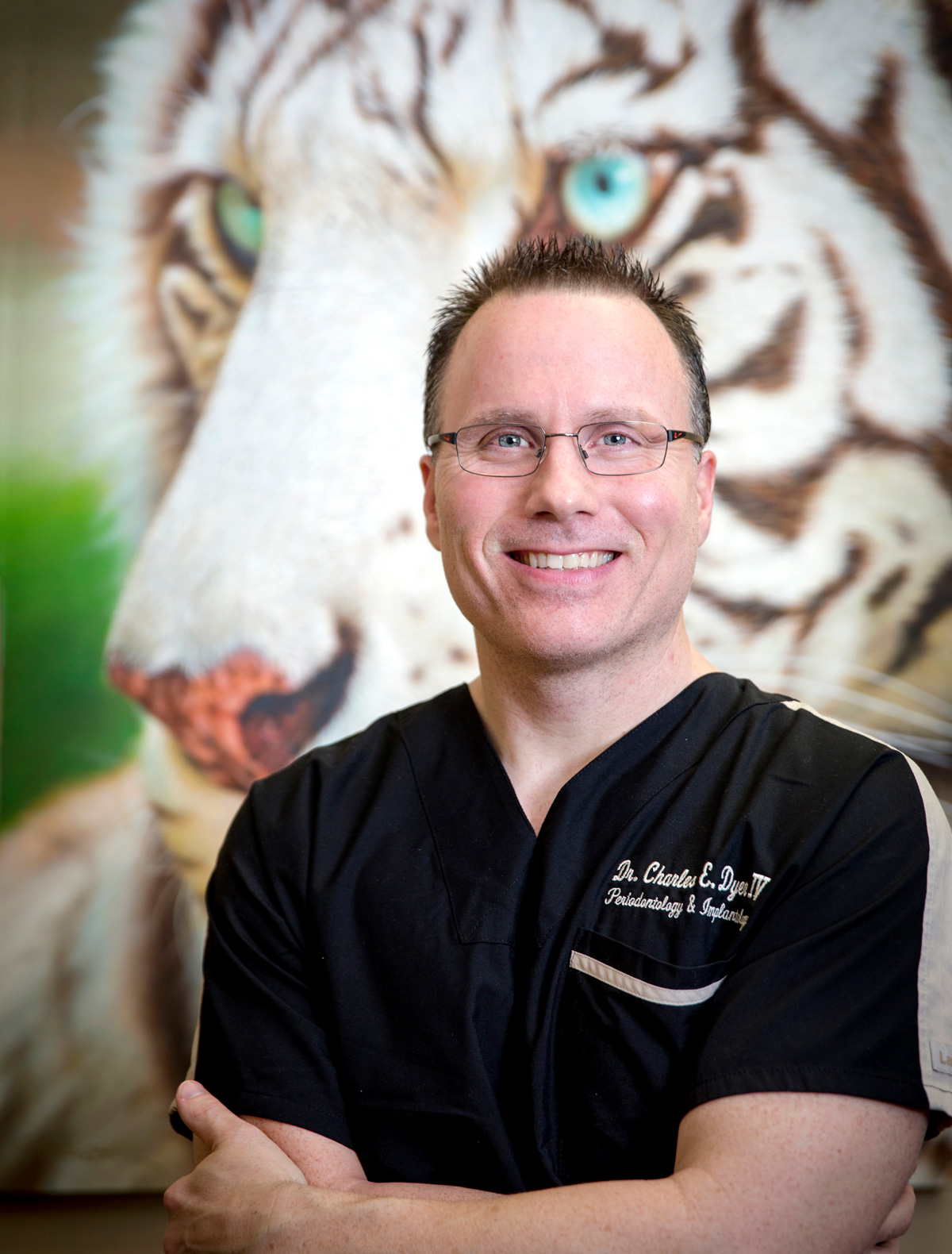 For more than a decade, Dr. Charles Dyer IV has treated gum disease, placed dental implants, and restored the smiles of thousands of patients in Cypress and surrounding area. The award-winning periodontist and implantologist is trained in all aspects of advanced dental services, but specializes in dental implants, crown lengthening, bone grafting, oral biopsies, all manner of extractions including wisdom teeth, and esthetic procedures to restore functionality to the mouth when teeth have been lost due to periodontal (gum) disease.
While Dr. Dyer  enjoys helping people work through their dental needs, he is also committed to contributing to his community through charitable work as well as donations to nonprofit organizations. "In order for a community to grow and be prosperous, the people in it need to be happy and healthy—physically, mentally, and emotionally. It continues to be our honor to serve and be of service to those in need," he said.
Serving Others
Sometimes finding ways to give back starts with being open to new ideas, especially if it helps people of all ages achieve and maintain good oral health. That's why Dr. Dyer teamed up with the Houston Children's Charity's Back2School program in 2013. The program, which began back in 2005, has paved the road for success for more than 40,000 underserved children in Houston. "Having the power to improve the lives of others is a privilege, and by investing in the younger generation, we are investing in our future," said the father of three.
The program believes that all children, regardless of their socio-economic status, should walk into school the first day with a backpack and the supplies needed to succeed. This includes basic hygiene necessities.
"Many people don't think about the importance of good dental health when it comes to children in need," Dr. Dyer explained. "Poor dental health can lead to pain, tooth loss, infection, and even death. In fact, dental cavities and gum disease are the most widespread diseases in the world. Children's dental health plays a critical role in their overall health and well-being and requires attention starting at an early age and routinely throughout their lives." Dr. Dyer is gearing up to donate more than 2,000 toothbrushes, toothpaste, and dental floss to this summer's drive.
This is not the first time Dr. Dyer has been involved in helping provide healthy, beautiful smiles to last a lifetime. In January 2017, Dr. Dyer paired up with Cypress Dental Assisting School to share his office for an extended dental assisting program designed to provide more depth of knowledge and training to dental assistants than many dental assisting schools offer.
He also follows a passion he's had since childhood— helping animals. Through his work with The Peter Emily International Veterinary Dental Foundation (PEIVDF), Dr. Dyer, a board member, has traveled across the United States performing dental procedures on lions, tigers, primates, and bears. He added, "My wife and I have always had a passion for helping animals. A few years ago we found ourselves involved in the world of performing restorative work on exotic captive animals because of doors that were opened by our patients. For that we are eternally grateful."
Contact
(281) 299-0610
13611 Skinner Road, Suite 230
Cypress, Texas 77429
CharlesDyerIV.com