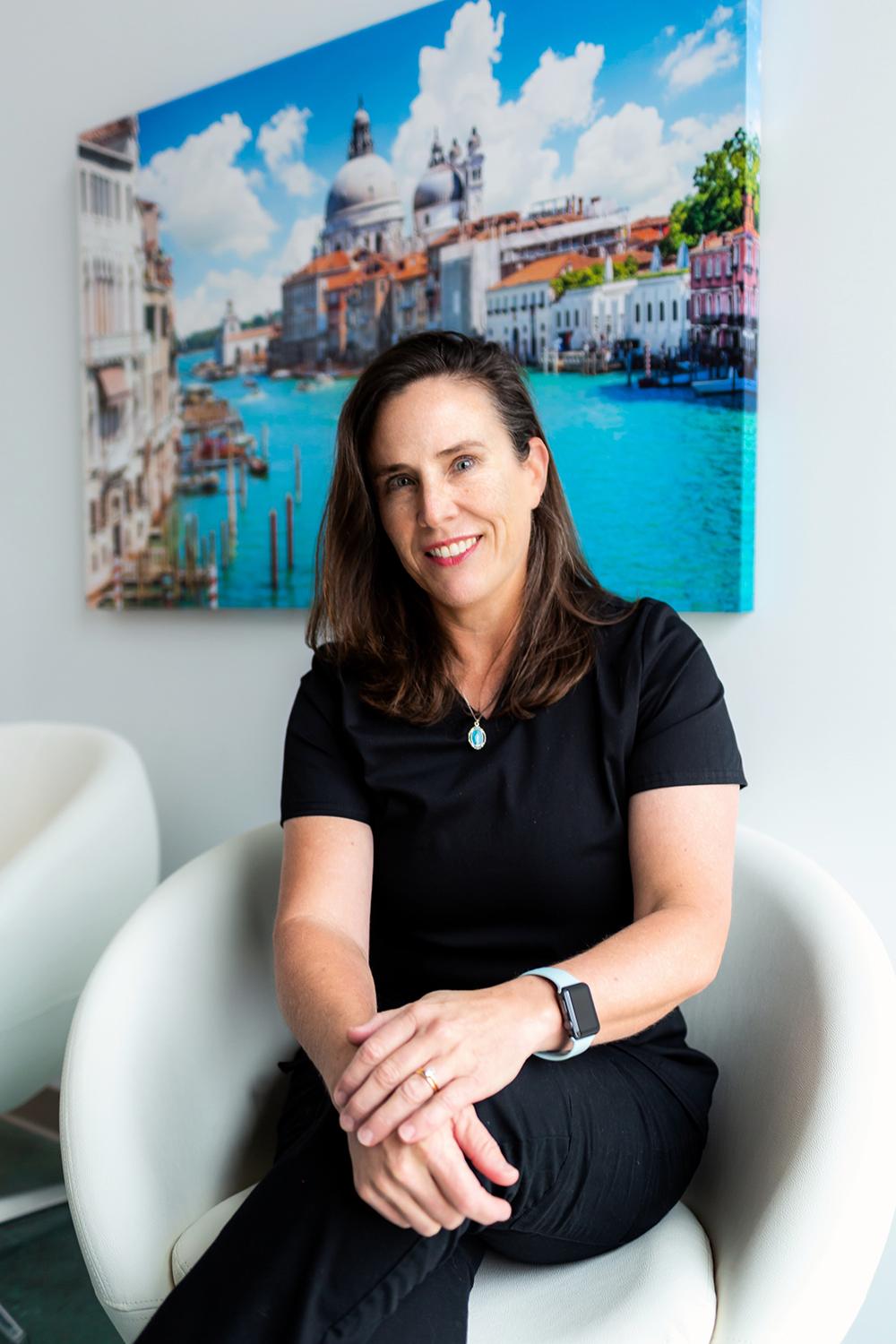 Anna Toker, MD, FACS, FASCRS
Born outside of Mineral Wells but raised in South Louisiana, Anna Toker describes herself as a "native Texan with a penchant for Zydeco". Her patients would attest that combination also makes for a doctor who's highly approachable and provides patient care that—though it's completely cutting-edge—is personal and compassionate. She's a practitioner who knows your name and cares about your quality of life and comfort level.
Toward that end, Dr. Toker seeks the least-invasive, viable option for each patient specializing in robotic, minimally invasive surgery. Her efforts were recently acknowledged when she and her team at USMD were recognized as one of the top hospitals in the USA for length of stay after colorectal surgery. Dr. Toker herself has been awarded Best Doctor recognition on numerous occasions.
Originally a solo practioner, Dr. Toker accepted the offer to work for a large practice where she perfected her skills and expanded her knowledge. Now, as a wife and mom of two with an ever- growing patient base, she's decided to return to private practice, where she can afford her patients more one-on-one time. "I've spent a lifetime mastering the art of surgery," she said. "But I feel like a better approach to patient care really needs to be my priority. I'm proposing a holistic methodology that emphasizes whole-food supplements and minimally invasive surgery allowing my patients to achieve energy, beauty, and wellness."
Dr. Toker has expanded her patient offerings as medical director of Skandii MedSpa where she's able to offer supervised weightloss, body sculpting, and medical aesthetics, so her patients can look as good as they feel. "Our mission is to encourage greater self-confidence through improved weight, appearance, skin tone, nutrition, and hydration," Dr. Toker said. "We encourage non-surgical approaches to aging to achieve natural beauty and wellness through a less-is-more philosophy. Our goal is to encourage community through a common experience of self- improvement with physician guidance."
When not on the job, Dr. Toker donates her time volunteering for Catholic Charities, in particular at St. Joseph Catholic Church in Waxahachie and St Monica Catholic School. She's also committed to donating monetarily to non-profit programs that help feed the underprivileged. A college and pro tennis player and tennis teacher, Dr. Toker is still a member of the United States Professional Tennis Association and gets in a game, when she can. Her free time is happily spent as a wife and mother. "I always wanted to be a doctor," she said. "Now I want to be the doctor my patients deserve."
---
CONTACT
3150 E Broad Street, Suite 100
Mansfield Texas 76063
(214) 306-5261
DrToker.com 
SkandiiMedSpa.com